Site Notice

Information provided according to Sec. 5 German Telemedia Act (TMG):
Efti Frucht GmbH
Schäftlarnstr. 10
81371 München
Represented by:
Geschäftsführung: Herr Theofilos Efthimiadis, Herr Konstantinos Anthis
Contact:
Telephone: +49-89-7252075
Telefax: +49-89-7212480
Email: eftifrucht@gmail.com
Register entry:
Entry in the Handelsregister.
Registering court:Amtsgericht München
Registration number: 89643
VAT:
VAT Id number according to Sec. 27 a German Value Added Tax Act:
DE129335603
Responsible for contents acc. to Sec. 55, para. 2 German Federal Broadcasting Agreement (RstV):
Herr Theofilos Efthimiadis
Herr Konstantinos Anthis
Efti Frucht GmbH
Schäftlarnstr. 10
81371 München
Dispute resolution
We do not take part in online dispute resolutions at consumer arbitration boards.
Copyright
Contents and compilations published on these websites by the providers are subject to German copyright laws. Reproduction, editing, distribution as well as the use of any kind outside the scope of the copyright law require a written permission of the author or originator. Downloads and copies of these websites are permitted for private use only.
The commercial use of our contents without permission of the originator is prohibited.
Copyright laws of third parties are respected as long as the contents on these websites do not originate from the provider. Contributions of third parties on this site are indicated as such. However, if you notice any violations of copyright law, please inform us. Such contents will be removed immediately.
Copyright / Sources for the images and graphics used
SHUTTERSTOCK.COM
FOTOLIA.COM
INMINGA.DE
Webdesign & Online Marketing: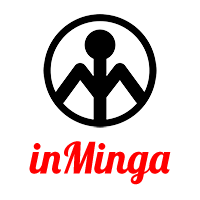 German Digital Marketing Agency
inMinga Online Marketing
Zeppelinstr. 73
D-81669 München
Telefon: 089-124148640
E-Mail: info@inminga.de
Online Marketing Agentur München